Greater North Fulton Chamber Announces Two New Senior Leaders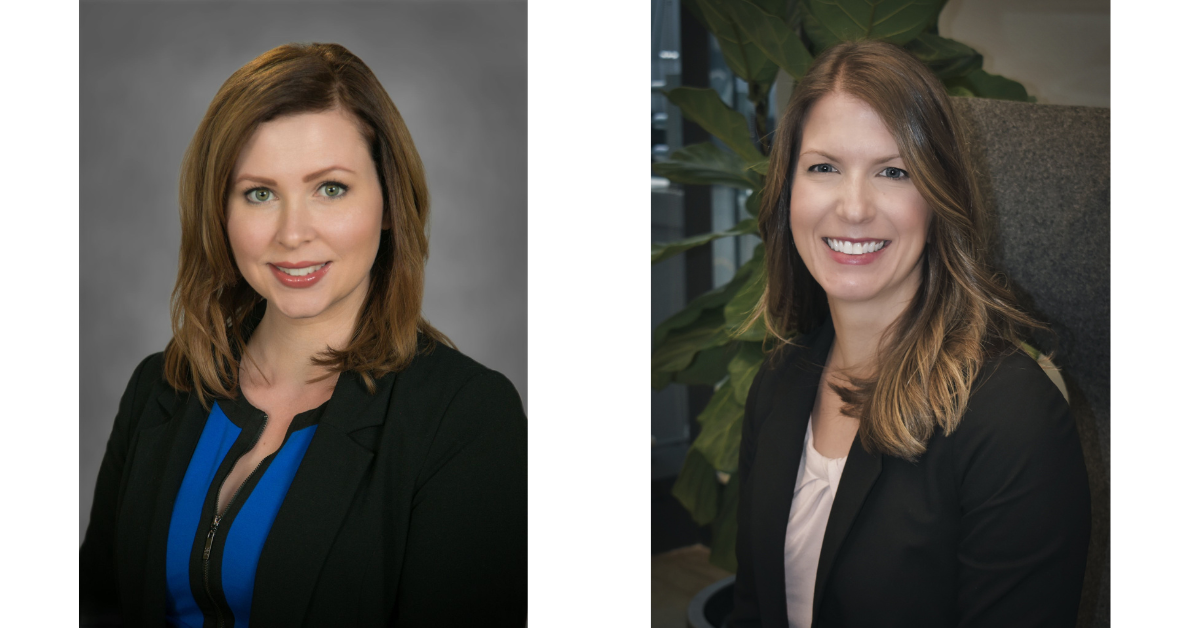 North Fulton, GA (February 8, 2023) – The Greater North Fulton Chamber of Commerce (GNFCC) is excited to welcome two new senior leaders to the organization, Rebekah Anderson and Carisa Turner, APR, who will both serve instrumental roles in driving forward the Chamber's mission of growing business, building talent, and cultivating regional prosperity. These strategic leadership hires align with the Chamber's three-year strategic plan and will allow the organization to grow into new areas of work.
"I have had the pleasure of working with these women for several years as partners and have admired their many successes," said Kali Boatright, President & CEO of GNFCC. "I am honored they would now join the Chamber as part of the leadership team driving us into the future and excited to be adding such a wealth of industry expertise, vision, innovation, strategic planning and leadership to our region."
Rebekah Anderson
Anderson joins the organization as Vice President, Membership Growth and Events and brings more than 10 years of expertise in events and programs, strategic partnerships, and revenue management to her role overseeing the chamber's membership engagement and events strategy and team.
Before joining GNFCC, Anderson served as both Vice President and Director of Membership and Programs at the Council for Quality Growth, where she grew its regional strength by revitalizing signature events, such as the prestigious Four Pillar Tribute and State of MARTA, and leveraging policy-based relationships.
Prior to this, she was the Director of Events for both the Columbia Chamber in South Carolina and the Forsyth-Monroe Chamber. She is a graduate of the University of Georgia (2012), Regional Leadership Institute (2022), Leadership North Fulton (Class of 2022), and Leadership Monroe (Class of 2015). She currently serves on the Communications Committee for the Sandy Springs Conservancy, the Atlanta Regional Commission's RLI Advisory Board, and is a Soprano II in the Trey Clegg Singers.
"Rebekah is a tremendous asset to any organization," said Michael Paris, President and CEO of the Council for Quality Growth. "She has been invaluable to us in growing our membership, financial strength, and regional presence. Congratulations to Rebekah and the Greater North Fulton Chamber and we look forward to continuing our great relationship as we work together for all of our communities."

Carisa Turner, APR
Turner joins the organization as Senior Director, External Affairs and Economic Development and brings more than 15 years of brand strategy, corporate communications, public affairs, stakeholder engagement, and organizational development expertise to this newly created role where she will lead the team driving forward the Chamber's work in regional branding, marketing, and communications; advocacy and government relations; and economic, talent and leadership development.
Prior to joining the Chamber, she was Head of Internal and Leadership Communications for a global humanitarian nonprofit headquartered in Atlanta, and Vice President at a national communications and public relations consultancy. Before that, she spent nearly 10 years in government and economic development, as both the Director of Communications and Public Affairs for Roswell Inc, the city's economic development organization, and Communications Manager for the City of Roswell.
She has led multiple national award-winning brand and communications campaigns, which included one that received the "Best of Phoenix" award in 2019, the highest public relations recognition in the State of Georgia. She is a member of PRSA Georgia's "Forty Under 40" Class of 2019, Accredited in Public Relations (APR), graduate of the Basic Economic Development training through Georgia Tech and International Economic Development Council (IEDC), and a certified Public Information Officer through FEMA.
"We are thrilled to see Carisa join the Greater North Fulton Chamber. In her time at Roswell Inc, Carisa established and executed a vital communications plan that improved our brand awareness and made a lasting impact on how we tell our story," said Steve Stroud, Executive Director of Roswell Inc. "I believe her leadership, creativity, strategic thinking, and unique ability to gather and engage stakeholders around a shared vision will greatly benefit the entire North Fulton region."
To read more about Anderson and Turner, visit gnfcc.com.
About The Greater North Fulton Chamber (GNFCC)
The Greater North Fulton Chamber of Commerce is a private, nonprofit, member-driven organization comprised of over 1,300 business enterprises, civic organizations, educational institutions, and individuals. Its service area includes Alpharetta, Johns Creek, Milton, Mountain Park, Roswell, and Sandy Springs. GNFCC is the leading voice on economic development, business growth and quality of life issues in North Fulton County. Learn more at GNFCC.com.
###