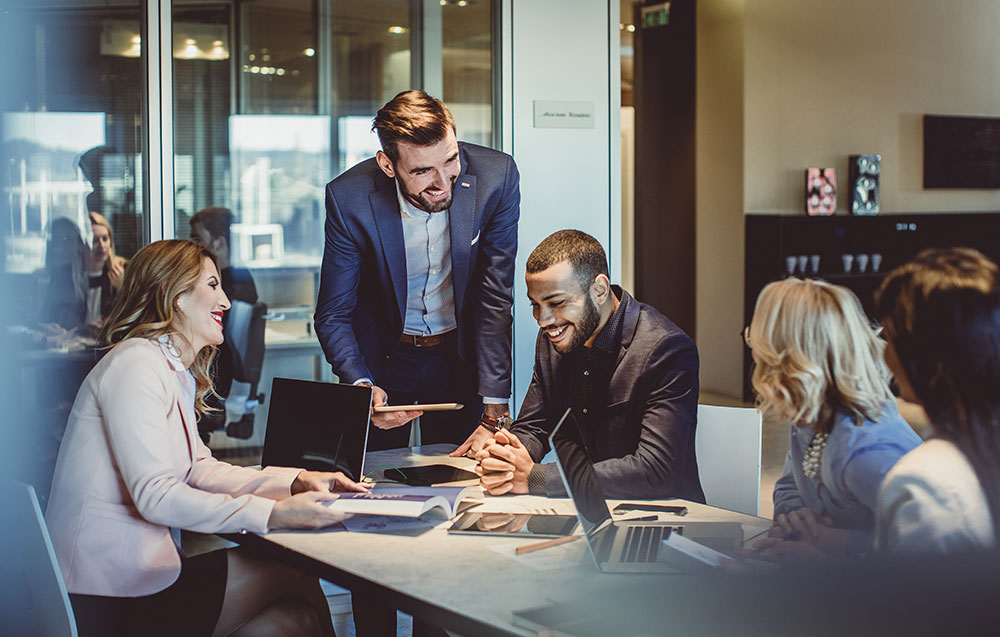 Influence and Advocacy
Influence and Advocacy are a primary strategic focus for the Greater North Fulton Chamber. This means advocating for your business is a top priority. We are a respected voice when it comes to protecting and promoting free enterprise and minimizing government interference and taxation.
Legislative Agenda
We represent businesses at the local, state, and federal levels of government. Whether you are a small business with one employee or a Fortune 500 company, the Chamber helps provide you with access to government officials and keeps you informed on pending legislation. As the voice of business, we will keep you informed on legislation that may affect your business.
View the 2023 GNFCC Legislative Agenda

View North Fulton Legislative Delegation
Regional Business Coalition
The GNFCC is the only chamber in North Fulton that is part of the Regional Business Coalition of Metropolitan Atlanta (RBC), an organization of over a dozen of the largest and most active Chambers of Commerce throughout the metro Atlanta region. RBC member chambers represent over 15,000 member companies who employ millions of metro Atlanta residents. The RBC's primary goal is to represent the interests of RBC Chamber members on regional public policy issues impacting our transportation, water and air quality and to advocate for solutions that improve metro Atlanta's quality of life and economic vitality.
RBC Legislative Agenda


2023 Strategic Leadership Visit to North Carolina's Research Triangle
The Greater North Fulton Chamber (GNFCC) traveled to North Carolina with a group of 30 business and government leaders from North Fulton for the Chamber's 2nd annual Strategic Leadership Visit. While there, the group met with local leaders in Raleigh, Cary, and Research Triangle Park with the goal of regional visioning for North Fulton.
During the trip, the group discussed important topics for the North Fulton region, including infrastructure and transit, regional marketing, public-private partnerships, workforce and talent development, sports and arts as economic drivers, downtown redevelopment, and cultivating a thriving life science industry. Group members met with local government, business, and industry leaders and visited several key venues, including NCBiotech, WakeMed Soccer Park, Cary's Downtown Park, Koka Booth Amphitheatre, and Boxyard RTP.

View Photos
View Press Release
Government Affairs Committee
The Government Affairs Committee is active throughout the year and helps create, plan, and implement the following programs:
- Formation of the Chamber's legislative agenda
- North Fulton Day at the State Capitol
- Washington D.C. Fly-In
- Strategic Leadership Visit
- Promoting regionalism and strategic partnerships
Committee Members:
Dean Collins, Co-Chair, Axis Companies
Kathryn Albright, Emory Johns Creek
Lalitha Alladi, JMG Law Firm
Kerry Armstrong, Pope & Land
Alex Battle, North Fulton Community Improvement District
John Bayalis, Atlanta Regional Commission
Glen Cannon, Gwinnett Technical College
Rita Evans, Banks, Evans & Associates
Shay Foley, Alcon
Ann Hanlon, Perimeter CID
Scott Haggard, ATL/SRTA
Freda Hardage, Northside Hospital
Jodie Hart, Atlanta Gas Light
Linda Johnson, Perimeter CIDs
Rich Johnson, Co-Chair, AT&T
Colleen Kiernan, MARTA
Evelyn Knapp, ATL/SRTA
Romy Lakip, Arseal Technologies
Dennis Leonard, Community Bank of Pickens County
Mike Looney, Fulton County Schools
BJ Martin, Pond & Company
Al Nash, North Fulton CID
Michael Paris, Council for Quality Growth
Michael Parkerson, Georgia State University
Charlene Puchalla, Wellstar
Trey Ragsdale, Kaiser Permanente
Brandon Reese, Wellstar
Tre Riddle, Fulton County Sheriff's Dept.
Jai Rogers, Delta Community Credit Union
Joe Santoro, Council for Quality Growth
Branch Sinkule, Kimberly-Clark Corp.
Andy Stancil, Mahaffey Pickens Tucker
Wendell Strickland, Strongside Solutions
Jim Teel, Goodwyn, Mills & Cawood
Abigail Thompson, Wellstar
Brian Whelan, SouthState Bank
Kristin Winzeler, North Fulton CID
If you are interested in learning more about GNFCC Business Advocacy and our Government Affairs committee, please contact Kali Boatright.