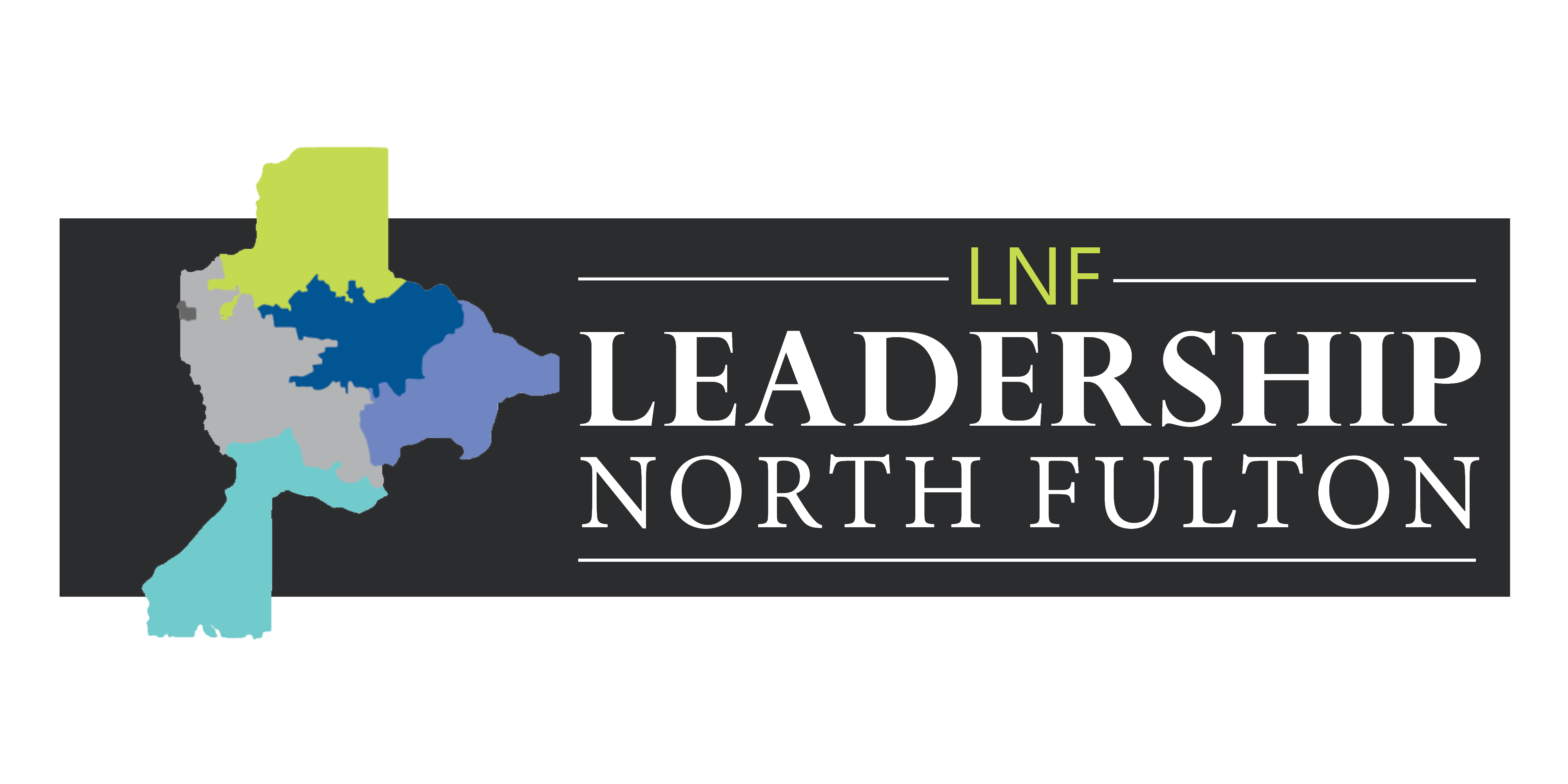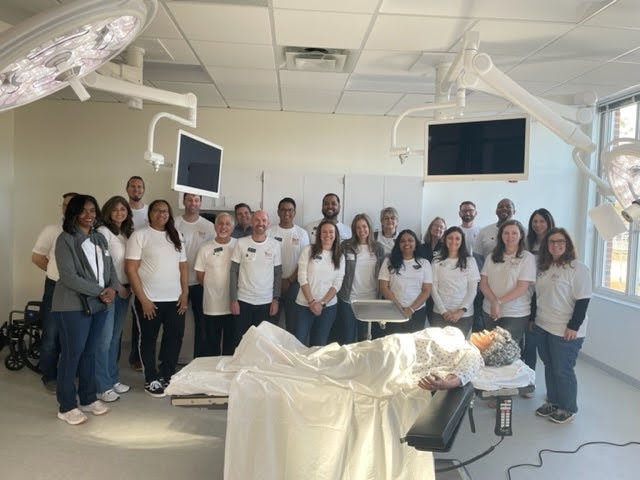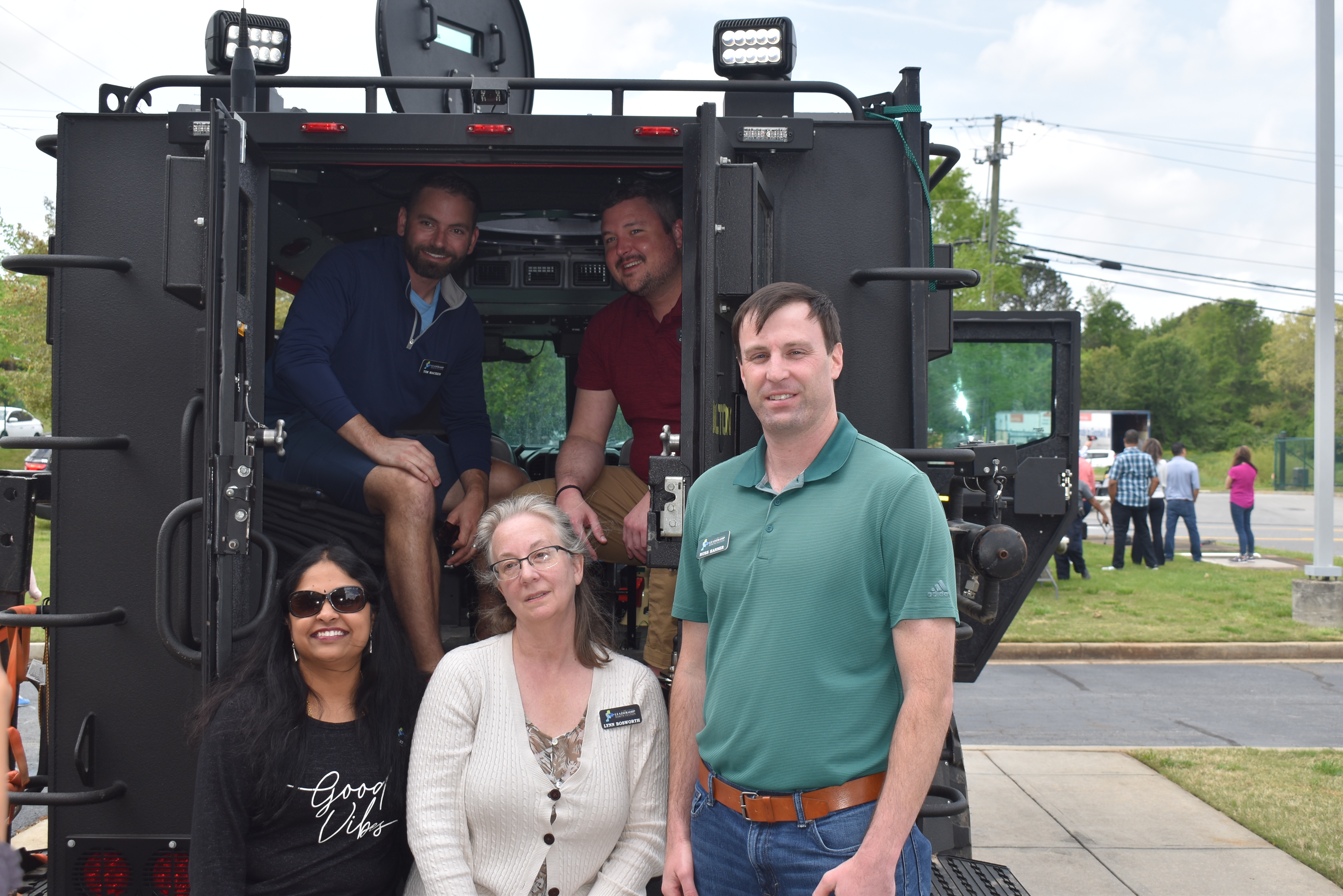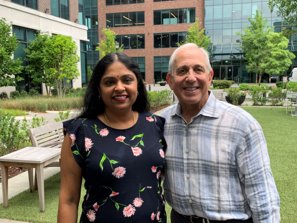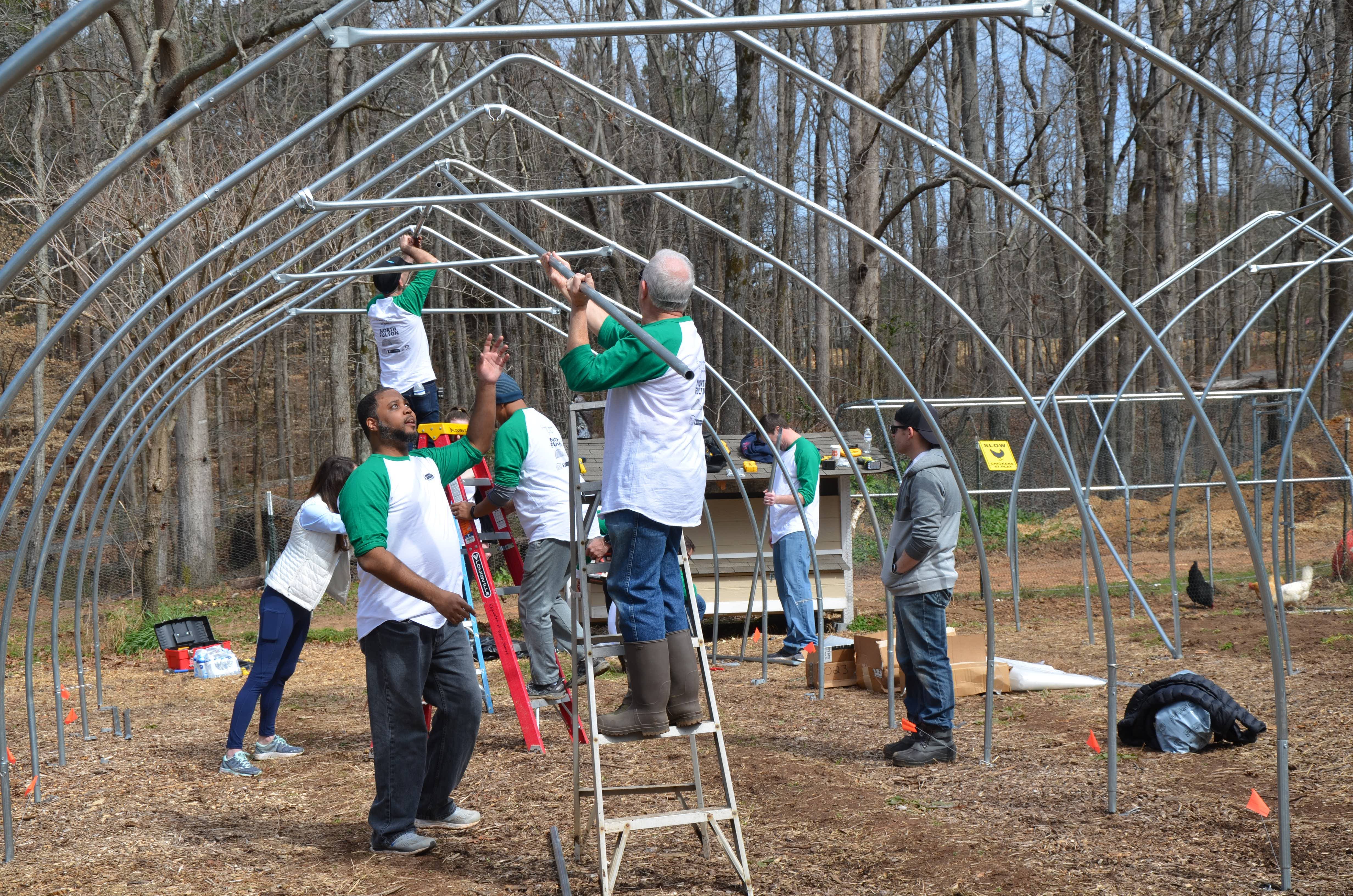 The Leadership North Fulton Class of 2022 built and installed garden tunnels to extend the growing season and increase food production for local non-profit Lionheart School.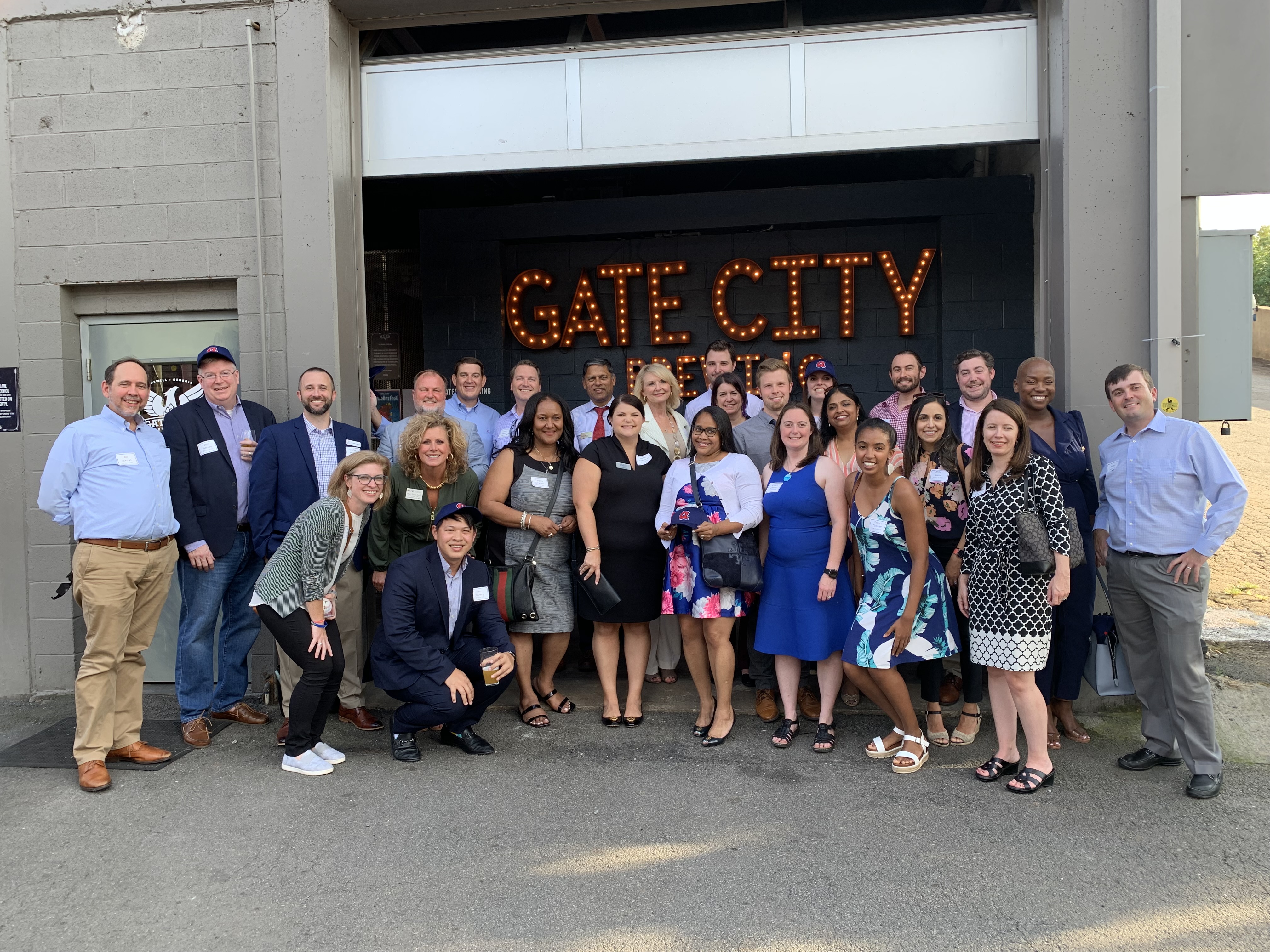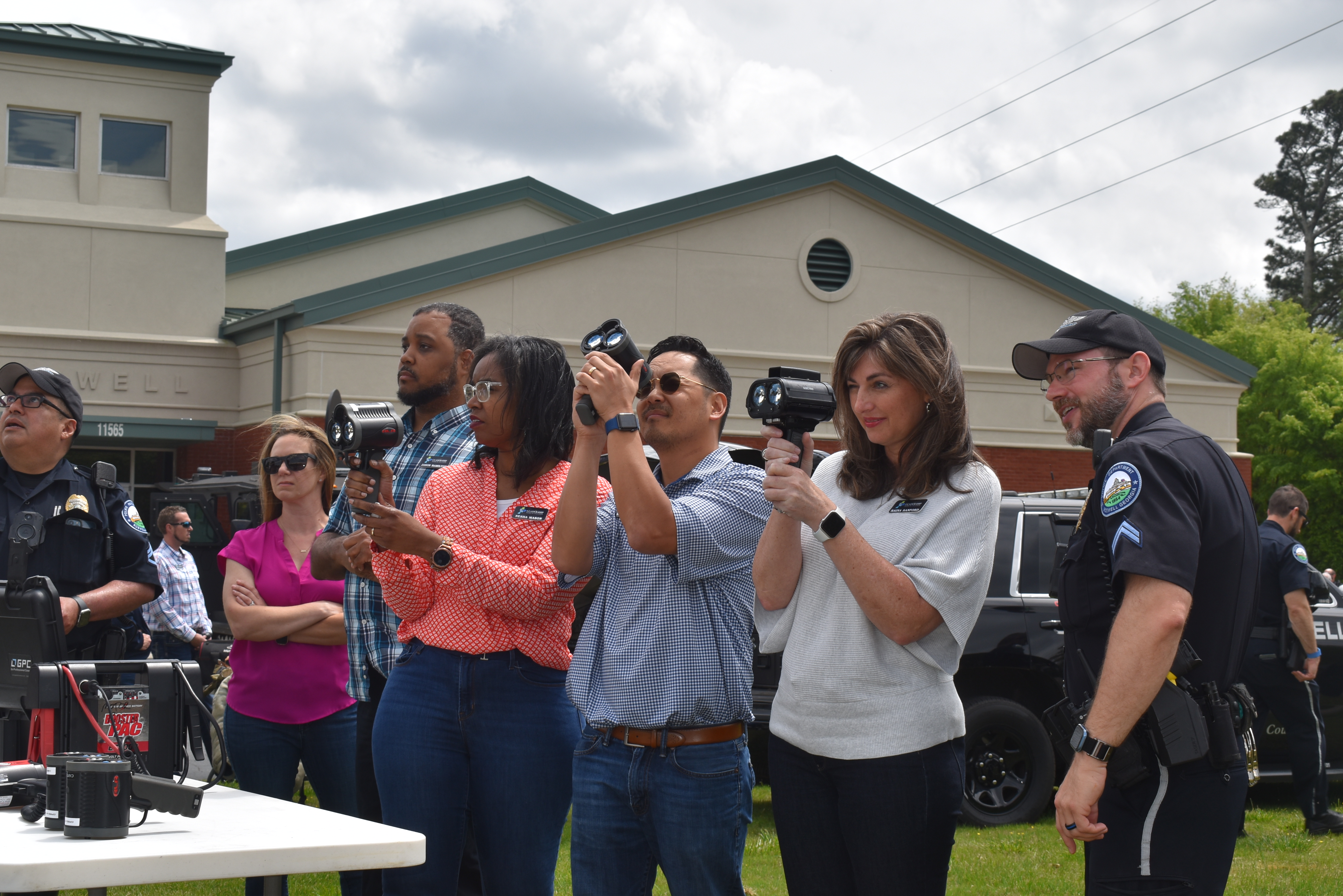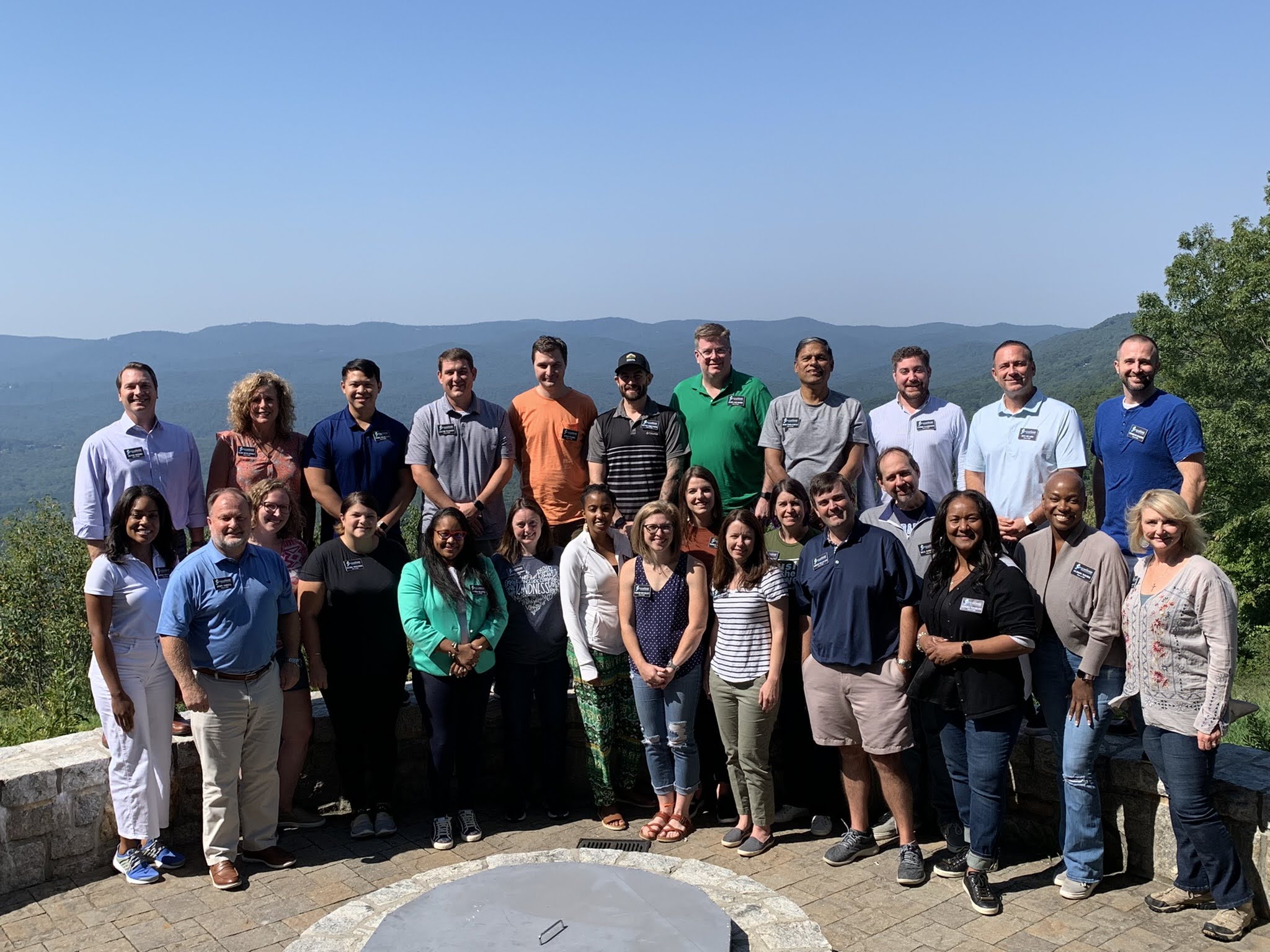 Patch News Recognizes 2021 Graduates
Leadership North Fulton Recognizes 2021 Graduates
The North Fulton Chamber of Commerce Foundation, Inc. has recognized the 20-person cohort of the Leadership North Fulton class of 2021.
Leadership North Fulton
The Program
Leadership North Fulton (LNF), has been the region's signature leadership development program for more than 30 years. Each year, graduating participants join the ranks of more than 500 LNF alumni and continue to invest in our communities through their time and talent.
The Purpose
Pillars of the program include promoting community awareness, instilling civic responsibility, and building relationships. Participants engage civic leaders through program class days, and many alumni have gone on to serve on community non-profit boards or as elected officials. The relationships that are forged through participation and investment in LNF by business and nonprofit partners continue to affirm the program's foundational role in community leadership development.
The Project
LNF service projects continue to impact the region in a lasting way. Notable examples include the founding of The Drake House in 2004 and the Emerging Leaders Youth Program in 2009, as well as the establishment of The Drake House Young Professionals Advisory Council in 2017 and the creation of the North Metro Miracle League (NMML) golf tournament started in 2005 and continuing today..
Curriculum:
Recognizing Your Strengths
North Fulton Demographics
Valuing Community Diversity
Arts, Tourism & Recreation
Government & Policy
Economic Development, Technology & Innovation
Social Services & Board Training
Education & Talent Development
Health & Wellness
Public Safety & Justice
Leadership Training
2022 - 2023 Class Co-Chairs:
Lalitha Alladi, JMG Law Firm
Jeff Wolfe, Mercer University
2022-2023 Class Members:
Ashley Allen, Roswell Inc.
Lori Allen, Wellstar Health System
John Asbell, Georgia Power Company
Lenor Bromberg, City of Roswell
Sarah Buckley, Amana Academy
Mary Beth Byerly, University of North Georgia
Fabiola Clermont, Chattahoochee Nature Center
Kevin Drucker, Home2 Suites by Hilton Roswell
Bob Erramilli, Johns Creek City Council
Christopher Gardner, The Hilbert Law Firm, LLC
John Gilmore, Truist Bank
Bill Godshall, Frazier & Deeter, LLC
Maggie Goldman, Buy & Sell Differently
Charles Hagins, Atlanta Gas Light
Ben Huard, GO Agency
Anita Jupin, City of Milton
Tangela McFarlane, The Cottage School
Lance Morsell, City of Alpharetta
Davis Myers, Choate Construction Company
Rachel Newcomer, Summit Counseling Center
Sophia Niemeyer, GNFCC
Alison Nooks, Mercer University
Kyle Paske, Briskin, Cross & Stanford, LLC
Ashton Pellicano, Mauldin & Jenkins, LLC
Melissa Pinsky, North Fulton Community Charities
Sophia Pittman, Gwinnett Technical College
Terry Vilayhong, Truist Bank
Jacob Wasson, Parrish Construction Group
Sign up for LNF Info Session (Virtual): February 22 or March 7
2022-2023 Program Schedule
Orientation: September 8th, 2022
(4pm-7pm)
Kick-off Retreat: September 22 - 23
(9am Thu -5pm Fri)

Class Dates (8am-5pm)
October 20, 2022
November 17, 2022
December 15, 2022
January 19, 2023
Graduation Luncheon: June 27, 2023 (11:30am-1pm)
*Dates subject to change
* Class Day typically runs from 8am to 5pm, with a few exceptions.

February 16, 2023
March 23, 2023
April 20, 2023
May 18, 2023