Greater North Fulton Chamber Announces 2023 Award Winners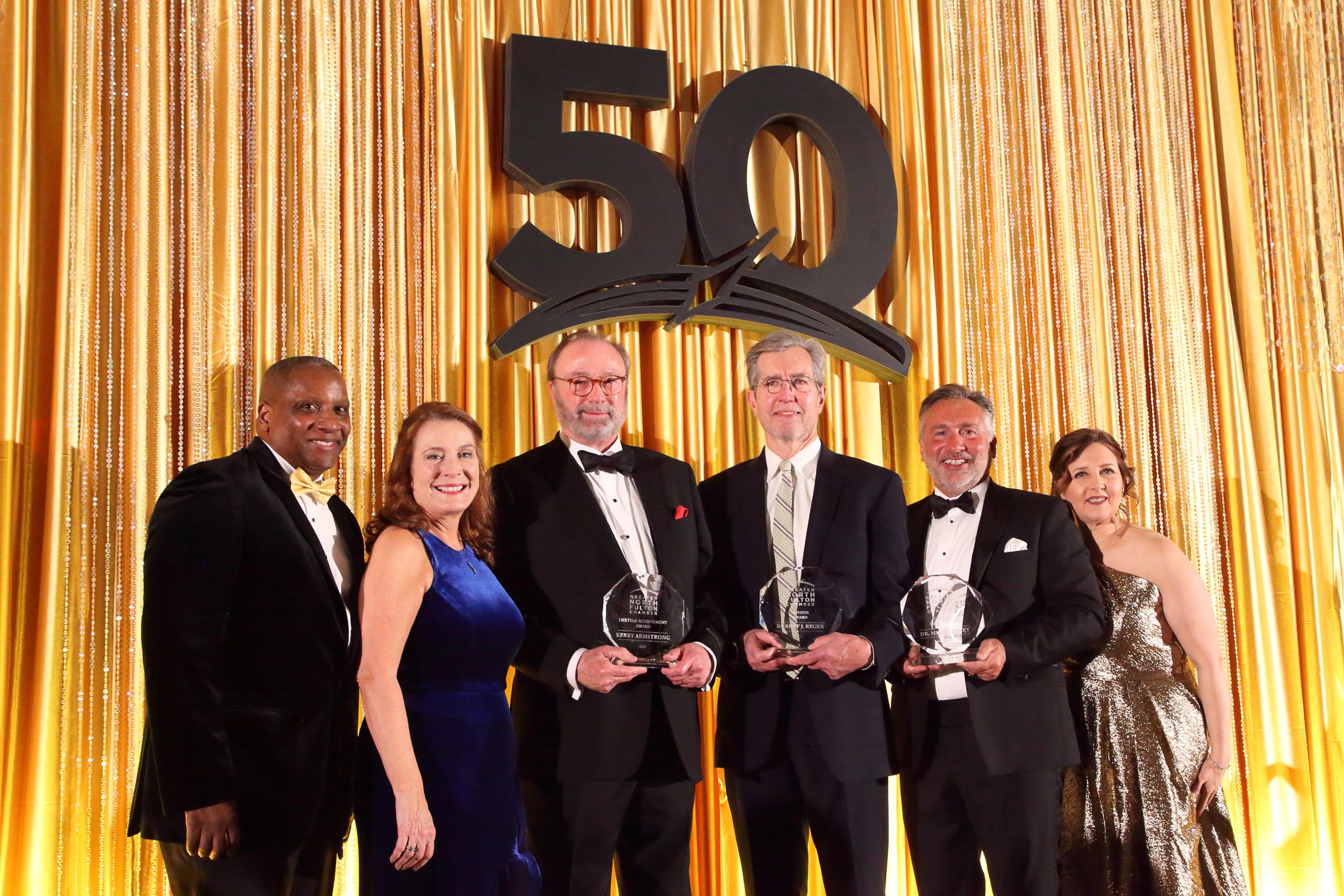 North Fulton, GA (January 30, 2023) – The Greater North Fulton Chamber of Commerce (GNFCC), North Fulton's only regional Chamber serving the cities of Alpharetta, Johns Creek, Milton, Mountain Park, Roswell, and Sandy Springs, is proud to announce the 2023 North Fulton Community Award Winners.
"We are thrilled to honor these award winners for their leadership, vision, innovation, collaborative spirit, and commitment to building a strong and thriving region," said Kali Boatright, GNFCC President & CEO. "Their impact will be felt for decades to come, and we are proud to recognize them in this way."

Lifetime Achievement Award
Kerry Armstrong – Managing Director, Pope & Land
This award is presented to a North Fulton leader who has, over time, exhibited outstanding service in every aspect of giving to our community. The awards committee considered business and community leadership, professional and civic contributions, current accomplishments, and history of service.
In addition to his role with Pope & Land, Armstrong has served on the Atlanta Regional Commission (ARC) since 2008 and is currently serving his fifth term as ARC Board Chairman. He has been at the forefront of shaping how our region collaborates and partners together and has been a strong and influential voice in ensuring the smart, equitable, and sustainable growth of the Metro Atlanta region during the past two decades of exponential growth.
Pioneer Award
Robert J. "Bob" Regus – Former City Administrator, City of Alpharetta; Former Fulton County Manager
The Pioneer Award is presented to an individual who blazed a new trail through innovation, partnership, and community leadership, preparing the way for others to follow. Under Regus' leadership, Alpharetta grew and evolved from a small bedroom community to a thriving city that is nationally recognized as one of the best cities to live, work and play in the United States.
With Regus at the helm, Alpharetta revitalized its downtown and forged an identity as the "Technology City of the South"; expanded its parks and trail system, including the Greenway and Alpha Loop; and became a major employment center and home to more than 5,800 businesses – just to name a few noteworthy accomplishments. Before that, he served the region as Fulton County Manager for 20 years.
Citizen of the Year
Dr. Mike Looney, Superintendent of Fulton County Schools (FCS)
This award is given to honor an individual who has demonstrated outstanding service to our community over the past year through their time, actions, talents, and leadership. It was created to honor the legacy of the founding father of the Greater North Fulton Chamber, Zach Henderson.
In the middle of his first year on the job, Looney became the first school leader in the state to be faced with reacting to the unknown – a confirmed, positive case of COVID-19. Despite the many challenges he faced during that time, Dr. Looney continued to ensure student achievement, growth, and success and led the district through an unprecedented time in our history.
Also, in the wake of the recent tragic events at Robb Elementary in Uvalde, Texas, Looney understood the impact it would have on all schools and led the district with compassion and solidarity. Wearing green high-top sneakers in remembrance of one of the victims, Looney has been taking steps to increase security personnel, technology, training, and awareness.
The 2023 GNFCC North Fulton Community Awards were presented at the Chamber's 50th Anniversary Golden Gala on Saturday, January 21, 2023 at The Hotel at Avalon.

About The Greater North Fulton Chamber (GNFCC)
The Greater North Fulton Chamber of Commerce is a private, nonprofit, member-driven organization comprised of over 1,300 business enterprises, civic organizations, educational institutions and individuals. Its service area includes Alpharetta, Johns Creek, Milton, Mountain Park, Roswell and Sandy Springs. GNFCC is the leading voice on economic development, business growth and quality of life issues in North Fulton County. Learn more at GNFCC.com.